Fall detectors: Helping you live a better life
December 22, 2017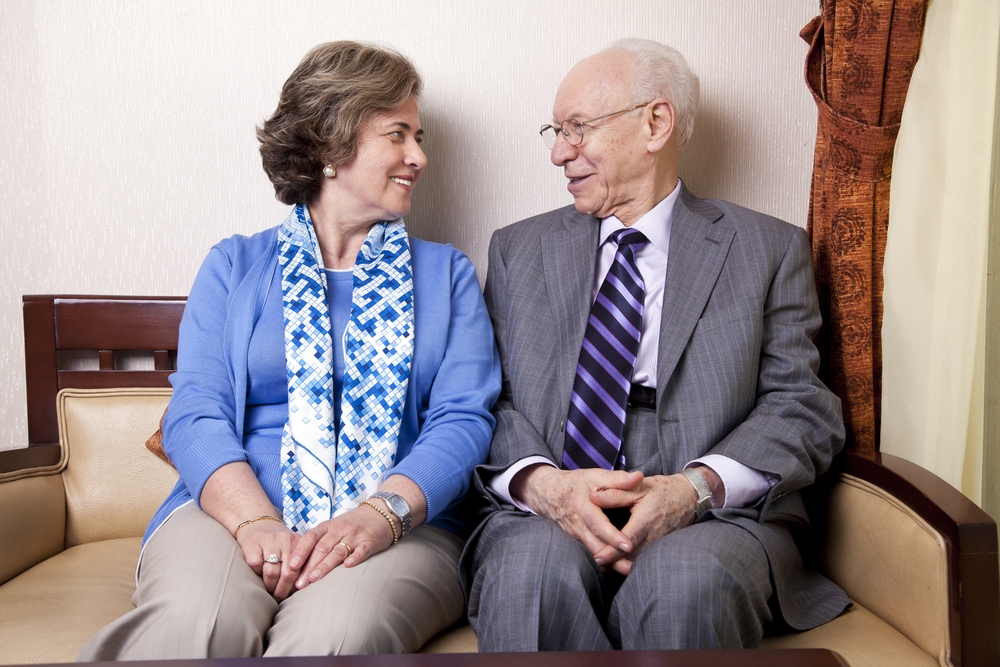 When you fall, get back up!
Many of us have heard this phrase at least once in our lifetime, and often, those bruises, scrapes and occasional broken bones aren't such a big deal – to a young body, that is. For older bodies, these trips can be much more serious.
The impact of a fall 
About 30 per cent of adults over 65 experience at least one fall per year, according to ANZ Falls Prevention Society
Just about 30 per cent of adults over 65 experience at least one fall per year, according to ANZ Falls Prevention Society – that number is only expected to grow as Australia's population ages. In some cases, a fall can lead to serious hospitalisation. Unfortunately, there have been cases of elderly falling, resulting in injuries so serious that they are unable to get up immediately, or at all. Severe falls are especially dangerous for those living alone as they will likely struggle to get help.
However, sometimes a fall's impact isn't immediate. Some elderly who get back up do not report their fall, but their cuts and bruises can indicate that a much deeper injury has taken place. If these injuries go unchecked for too long, they can lead to more trouble down the road.
A fall can also be psychologically damaging. Some experience a post-fall syndrome, making them less confident, more hesitant and even less independent, as they are afraid to do too much on their own.
Your loved one shouldn't have to feel like they can't move around in their own home. Fortunately, there is a solution to help them regain their independence.
Fall management solutions
There are several factors that can make people more at risk of a fall. Things like heart disease, low blood pressure, dementia, vision impairment and muscular weakness all put people at risk. The good news is, these days, there is a wealth of technology available to monitor falls and get your elderly loved ones the care they need.
Fall management technology can use connected care devices to alert our 24-hour monitoring centre to a fall. Check out these tools that can help seniors stay safe no matter where they are in their home.
Fall detector pendants: These pendants are lightweight and discreet so they're easy for seniors to wear all the time. The intelligent fall pendant can automatically detect if the wearer has fallen heavily, raising an alarm for help with the home medical alarm. Or, if the wearer needs, they can also use the pendant to call for help manually.
Smart Hub 3G alarm: Each Smart Hub is supplied with a personal pendant that can be worn on the wrist or around the neck, allowing the user to activate an alarm call from anywhere in the home, without having to struggle to reach a phone.
Help button: A wall-mounted help button gives seniors additional help around the house. It can be placed in areas of high fall risk, like the bathroom, so they don't have to be far from assistance if they need it.
Designing a space that minimises tripping hazards
Once you've identified a safety management plan that's right for your loved one, make sure you organise their living space so they can move freely. Here are a couple of home improvements that can help your loved one around the house:
Consider redoing the floors: At first, you might think carpets would be the solution, but long fibres can be hard to walk on and sometimes the edge of a rug can get upturned causing more trips than preventing them. Linoleum or cork flooring materials actually work better as they're easier to walk on and are more comfortable for stiff joints.
Install handrails: In places that pose an increased fall risk (like the shower, toilet, staircase, etc.) be sure to install a grab bar or handrail.
Reorganise belongings: Especially in the kitchen or bedroom, try to organise the space so that your loved one doesn't have to reach too high (or too low) to get items they use every day. You want these things right at eye level so they don't have to dig around. Additionally, make sure heavy items (like pots and pans) are kept in a place with easy access.
Automate the house: You already have your fall management solution in place, but it might also be a good idea to get smart technology so your loved one can control things like lights, temperature and locks right from their device. Just this little bit of help around the house can go a long way.
Remove clutter: In general, give the space a once-over to ensure there isn't clutter infringing on the walk area. Things like lamp cords, pet accessories or big plants are common tripping hazards.
Tunstall is committed to supporting people around the world to maintain their health and independence at home. For assistance in creating a falls management plan you can visit our website or give us a call at 1800 603 377.