What you might not have known about falls
December 18, 2015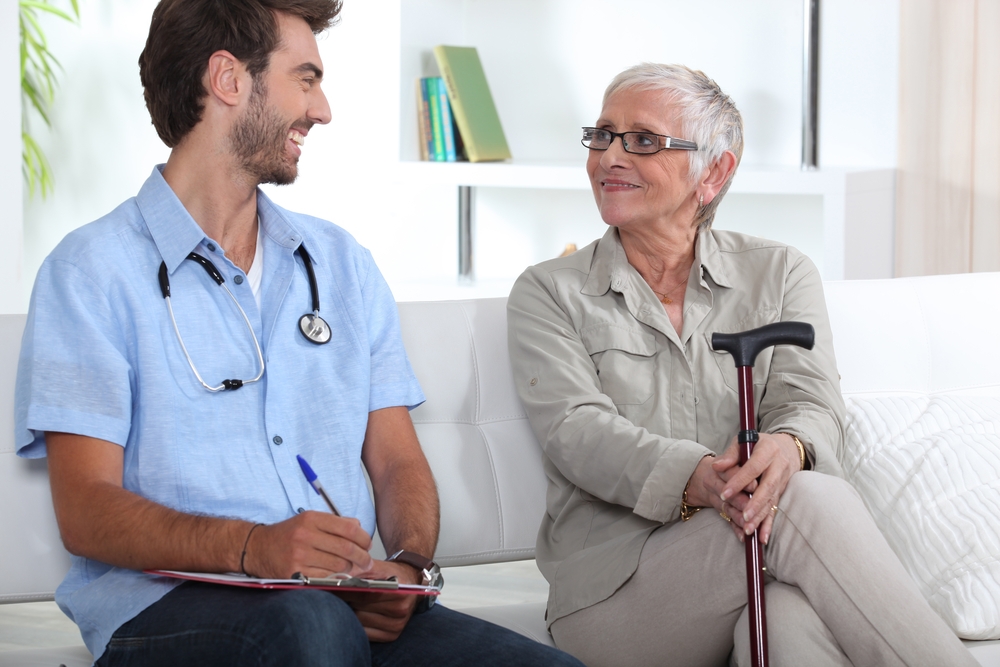 In our youth, falling is something we don't really think twice about, but once we near our senior years, taking a tumble can have quite a different significance.
However, just because older age is commonly associated with increased falls, this doesn't mean we can't take steps to prevent them from occurring in the first place.
The risk of falling 
Approximately one third of people over the age of 65 will experience a fall each year, according to the Victoria government's Better Health Channel. The source notes that while not all of these falls will result in injury, in some cases they can lead to sprains and bruises, as well as broken bones, dislocations and even head injuries.
In addition to physical harm, falls can also result in a loss of confidence in older people which can make them more reluctant to go about various activities.
One of the reasons falls can result in fractures and breaks is due to the fact that our bone density decreases with age due to the loss of minerals such as calcium.
Seniors can also face a greater risk of bones breaking with osteoporosis, a process particularly prominent in women after menopause. For the estimated 4.74 million Australians with this condition, or poor bone health in general, falls can pose an even graver concern.
According to the Australian Institute of Health and Welfare (AIHW), over the course of 2011-2012, more than 96,000 people aged 65 and older were admitted to hospital for a fall. This represents a three and a half times greater risk than that of the younger age group of 45-64.
Additionally, the data saw a spike in fall-related admissions in recent years, perhaps reflective of ageing populations. The Australian Bureau of Statistics predicts that the proportion of those aged 65 and up will rapidly grow in coming years, as more baby boomers turn 65. The New Zealand Ministry of Social Development reports similar findings, noting that as we near 2031,the ageing of the nation's over population over 65 is due to accelerate.
Muscle loss can be associated with falls 
Bone density may not be the only contributing factor to falls in older people. A study by the University of Southampton has found that an age-related reduction in muscle, or sarcopenia, could also result in a higher fall risk.
These findings dovetail with a statement by the World Health Organisation (WHO), which notes that muscle loss can also result in accelerated bone loss, instability and a decline in physical strength.
After the age of 30, physically inactive people can stand to lose up to 5 per cent of their muscle mass each decade, according to Web MD, due to sarcopenia. However, we can help to combat its effects through regular exercise as well as strength training, with Mayo Clinic acknowledging that a higher protein diet may also be of value.
Serious falls can be associated with post traumatic stress 
As we mentioned earlier, falls can be the source of considerable distress, causing older people to lose confidence. However, a study published in the journal General Hospital Psychiatry suggests the psychological effect of a serious fall could be greater than expected.
The findings showed that out of 100 people aged 65 and over who were admitted to hospital with a fall, 27 displayed symptoms commonly associated with post traumatic stress disorder (PTSD).
"Anyone who goes through an accident in which they feel their life may be in danger or they could get physically harmed can develop post-traumatic stress symptoms," stated Dr Nimali Jayasinghe from Weill Cornell Medical College, who led the study.
The study also found that people with back or chest injuries were most likely to report PTSD symptoms such as problems sleeping, and feeling upset when reminded about the fall.
Falls can be managed and prevented 
There are many ways to aid seniors' mobility and lessen the risk of falls. Regular exercise helps to keep bones strong and muscles in good condition. In addition, the WHO notes there is a link between falls and walking in socks or slippers without soles, suggesting that even the right choice of footwear could possibly help to reduce falls.
In addition, there are steps that loved ones and carers can take to 'fall-proof' a person's home, from adding rails or ramps for greater accessibility, to ensuring floor surfaces are flat and even.
Furthermore, you can help to set a client's mind at ease by installing a Tunstall medical alarm, connected to unobtrusive sensors which can alert the Tunstall 24-hour monitoring centre in the case of a potential fall.
Assistive technology solutions include the iVi fall detector pendant, as well as the PIR movement sensor. The next generation Find-Me Tunstall Watch, in addition to providing GPS tracking, also includes a fall detector.
You can find out more about fall management here, or contact our friendly staff to find out more about Tunstall's connected care solutions.