Understanding epilepsy and who it can affect
October 22, 2018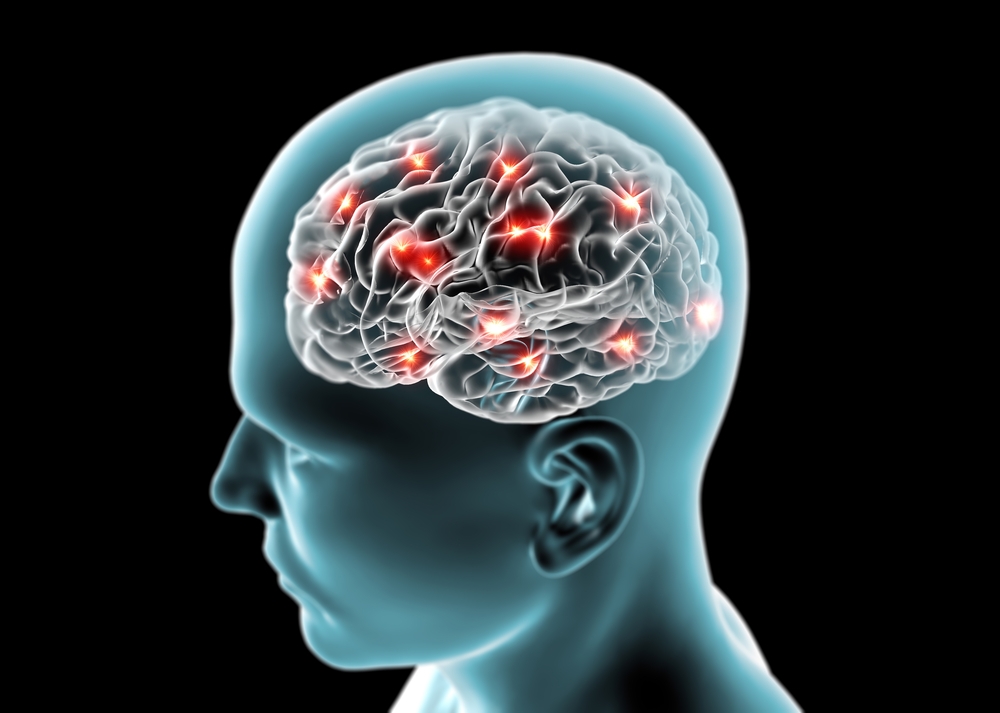 Epilepsy is a neurological disorder that results in seizures, caused by disruptions in the electrical activity of the brain. In Australia, over 250,000 people are currently living with this disease according to Epilepsy Action Australia (EAA). The fourth most common brain disorder after migraines, strokes, and Alzheimer's Disease, it can range from having a mild to severe impact on individual's lives.
When someone is diagnosed with epilepsy, a lot of questions arise around the disorder, from both the individual and their loved ones.
Who can be affected by epilepsy, and how is it diagnosed?
Epilepsy can affect anyone, no matter their age, race, gender, or intelligence, though it's more frequently diagnosed in early childhood, adolescence or senior years.
With no obvious signs that someone has epilepsy, other than the seizures themselves, diagnosing the disorder isn't always straightforward. Usually two unprovoked seizures are required to confirm the diagnosis. However, confirming that an individual does have epilepsy doesn't always mean they are diagnosed with it for life. For example, people can outgrow epilepsy, or go into long-term remission from their seizures. It all depends on the type they are found to have.
What causes epilepsy?
Everyone has a different level of resistance to seizures, which is known as a seizure threshold. Most people have a high enough resistance to seizures to prevent them from occurring, however some individuals have lower thresholds. With less resistance to them, these individuals are more likely to start experience seizures. And for 50 per cent of people, the cause of their epilepsy will remain unknown, according to EAA, even after diagnosis.
However, there are a few known reasons for the disorder:
Damage, or scarring to the brain. Head injuries, brain infections, or strokes can cause these structural changes.
Inherited genetic tendencies that can be passed down by one, or both, parents.
A new genetic tendency caused by a change in the person's genes that isn't inherited.
A structural change in the brain due to it not developing properly.
Conditions like neurofibromatosis, which can cause growths within the brain, causing structural changes.
While epilepsy is generally thought of as causing convulsions, this is not always the case. Between epilepsy and epilepsy syndromes, there are over 40 different variations that can affect people. The seizures associated can show as short lapses in attention or unusual behaviour, or result in falls or convulsions.
Just as there are different types of seizures, the frequency at which people experience them is wide-ranging as well. From as little as once a year to several times per day, seizures affect individuals in various ways.
Living with epilepsy
Being diagnosed with epilepsy often causes individuals and their families and loved ones to worry about how the disorder will change daily life. While up to 70 per cent of people find that their seizures cease when taking medication, according to EAA, it doesn't mean that having epilepsy can't still affect people psychologically, physically, or socially.
Up to 70 per cent of people find that their seizures cease when taking medication.
Every area of a person's life can change when dealing with epilepsy, from simple aspects such as being able to drive, to more complex issues like social stigmas associated with the disorder or living with the fear of when another seizure may occur. Often, without the right support, it can leave those coping with epilepsy feeling like they've lost control and independence. For parents with a child with epilepsy, they can feel helpless while trying to deal with it.
However it's important to remember that, generally, it's possible for individuals to live a full and active life in spite of the disorder. One of the ways to do this is by learning as much as possible about epilepsy as it helps people to feel more in control. Loved ones getting involved and offering support goes a long way as well. Another option is to reach out to others going through the same process, which can reduce feelings of isolation and allow useful and practical information sharing to occur.
There are also many new ways out there to provide unobtrusive assistance, giving individuals a sense of security, and family and friends peace of mind.
How connected care can help manage epilepsy
Along with the stress individuals can feel being diagnosed with epilepsy, they also live with the heightened risk of danger that seizures bring. Undetected seizures, for example, can result in injuries that could have been prevented with someone there to help.
One of the common fears parents deal with is of a seizure occurring unnoticed while their child is sleeping. Parents often choose to sleep in their child's room rather than risk this happening, which disrupts schedules and can cause additional stress to the family.
Connected care provides a solution. From 24/7 monitoring of falls to personal medical alarms, locating devices and epilepsy sensors that detect when a loved one is experiencing a seizure in their sleep, Tunstall Healthcare provides a range of technologies designed to assist in managing the disorder.
As well as helping individuals and their support network cope with the effects of epilepsy, connected care works to ensure that clients feel independent and confident once more.
Make sure that epilepsy doesn't prevent you, or a loved one, from living life fully. If you'd like to know about creating a connected care system to support someone living with the disorder, reach out to Tunstall Healthcare and we'll help you figure out what will best work for them.