How Automatic Fall Detectors Work
March 29, 2021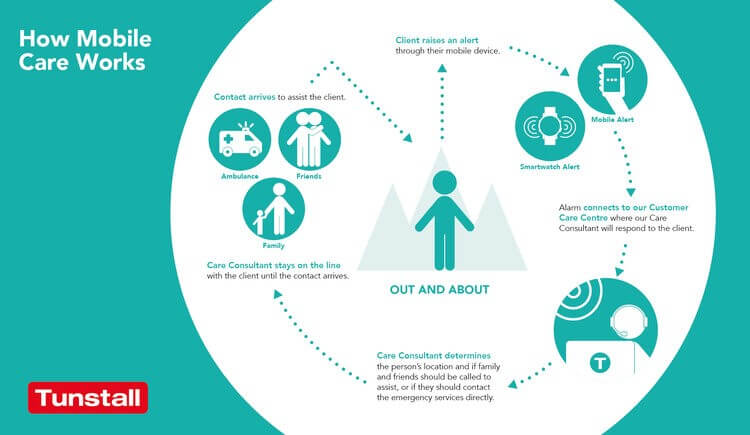 The reality of falls
The World Health Organization (WHO) classifies falls as a significant public health problem. In fact, falls are the second leading cause of accidental injury and deaths worldwide. Among the most vulnerable are adults aged 65 years and above who make up most of those who experience serious falls.
The same can be said for Australia, where at least 1 in 3 elderly Australians experiences a fall each year. In fact, from 2016–2017 alone, over 100,000 Australians were hospitalised due to a fall, while in New Zealand one in four people aged over 85 made a fall-related accident claim during the same period. Of these people, the majority of them commonly sustained injuries to the hip/thigh and head. Perhaps even more shocking is that fall-related cases are expected to rise in the coming years, according to the Australian Institute of Health and Welfare (AIHW).
Falls may be something that some of us can simply walk off. However, for others, especially among the elderly and vulnerable, a fall can spell disaster. The idea of falling or encountering an accident can be a much more significant challenge for those who want to live independently. The silver lining of this is a simple solution in the form of mobile personal alarms with fall detection capabilities. Having one with you lets you live your life as you please, with the assurance that help is always just a call away. In this article, examine how easy it is to secure your safety with one of our most-popular mobile personal alarms equipped with a fall detection feature—the Tunstall GO. Read on to understand how our fall detectors work and what sets ours apart from the rest.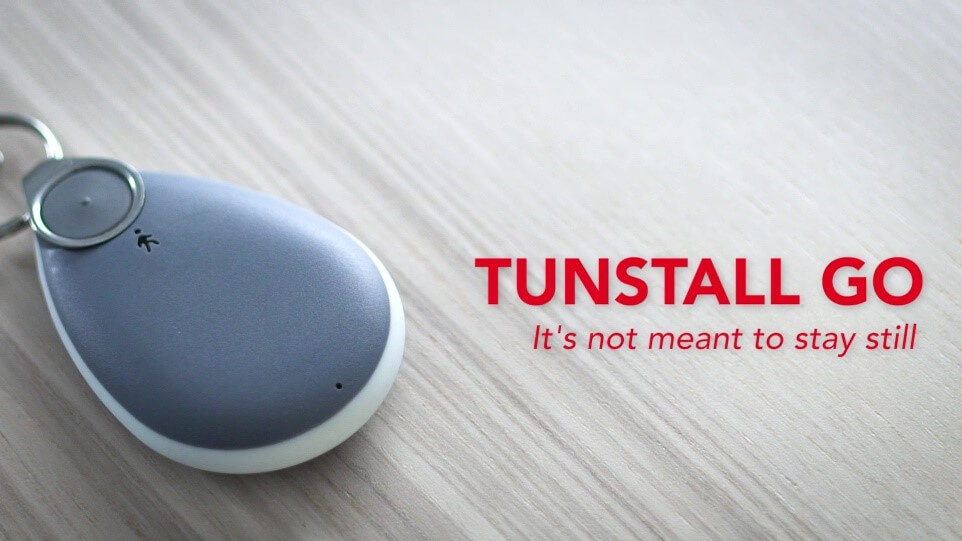 The Tunstall GO is a market-leading fall detector pendant empowering many people to live independently.
In this article:
What is a mobile personal alarm?
What is a fall detector?
Can all personal alarms detect a falls?
How do Tunstall's fall detectors work?
Who are fall detector personal alarms made for?
What is a mobile personal alarm?
In the healthcare industry, mobile Personal Emergency Response Systems (also known as an mPERS or a mobile personal alarm) are compact, wearable, and discreet devices that allow its wearer to live independently—whether at home or on-the-go—yet remain secure in their safety when emergency assistance is needed.
Mobile personal alarms often come in the form or a pendant or watch. These devices are usually equipped with a call button that the wearer can press when they need help. For example, if you're wearing a mobile personal alarm and find yourself needing assistance, you can press the call button and speak directly to someone through the device.
What is a fall detector?
As its name suggests, a fall detector is an added feature on a mobile personal alarm that's built to sense when the person wearing it experiences a sudden change in their position and speed, which are classic indicators of a fall. When a fall detector senses that its wearer has fallen, it prompts an alarm that informs a family member, caregiver, or 24-hour monitoring team of the wearer's situation.

How do Tunstall's mobile fall detectors work?
The majority of fall detectors have built-in intelligent sensors that keep track of your usual speed and altitude. The device uses this as a baseline to describe your typical activity. So when these sensors detect a drastic change in your speed and position, it'll interpret that as a fall. Once the fall has been detected, the personal alarm will connect the wearer to their caregiver or healthcare team that can come to the wearer's aid.
Important note: not all fall detectors work as stand-alone devices. The Tunstall GO and Gem4 are examples of device with an in-built, independently operating fall detector. These devices are designed for more active wearers who may experience a fall outside of their home. However, other devices like the Smartfall Blue pendant are more sophisticated devices designed to link with an in-home alarm system (in this case, the SmartLink Guardian 4G). These in-home fall detectors tend to have higher reliability in fall detection, with the obvious drawback that you can't take them out for a morning stroll. Not sure which is best for you? Our team can help find the best device for your lifestyle – contact us for a free assessment.
Read more: Tunstall Healthcare's full range of Fall Detector Pendants
Mobile Care by Tunstall Healthcare
Unique about Tunstall Healthcare's range of mobile personal alarm devices is they're all part of our mobile care program. What this means is the alarm can be used when out and about in any situation where the wearer needs assistance or feels threatened. Wearers can use the device to call for help which immediately connects to our 24/7 Customer Care Centre.
For example, if you're wearing a Tunstall GO and you find yourself in an emergency, here's how you can call for help:
Raise an alert
The Tunstall GO and other mobile devices have call buttons. To raise an alert, simply press and hold these buttons. You'll notice that the device will start flashing red.
Some devices will also play a voice message along the lines of, "Help alert in progress," or "The alert has been received by monitoring; you will soon be contacted by an operator."
Connect to Customer Care
As soon as the device alerts Tunstall's 24/7 Customer Care Centre, you'll be connected to one of our Care Consultants. The Tunstall GO has a two-way notification feature, so you'll know when your being connected to our monitoring centre.
Assesses your situation
After describing your emergency to our consultant, they'll pinpoint your location and assess your situation to determine the right form of help you'll need, whether a family member, caregiver, paramedics, or the police.
Customer Care stays on the line
Once our Care Consultant has dispatched the assistance your way, they'll stay on the line with you until help arrives.
Emergency units arrive
Once the assistance reaches you, our Customer Care Consultant will end the call. However, the Tunstall GO will continue to track your location for 30 more minutes to ensure your safety.
Want to know more about how the Tunstall GO works? Check out a detailed description on the Tunstall GO product page.
Who are fall detector personal alarms made for?
Mobile personal alarms with fall detection are ideal for:
Those at risk of falling
Elderly people
Lone workers
People who travel often
People with limited mobility
People living with disabilities or illnesses
People who need additional health support
While mPERS are suitable for the people listed above, you have to remember that accidents can happen to anyone at any time. So really, a fall detection pendant is for anyone who wishes to secure their safety. Having a personal alarm like the Tunstall GO on you at all times gives you the confidence to live your life as independently and freely as you want to. You can have all this knowing fully that help is simply a press of a button away.
RELATED: Living Alone? How a Fall Detector Pendant Can Save You

Can all personal alarms automatically detect falls?
Unfortunately, not all personal alarms are equipped with automatic fall detection. Tunstall's GO and Gem4 devices are unique in this regard.
If you're thinking about getting yourself or a loved one a personal alarm, it's important to choose one with a fall sensor simply because falls, like all accidents, happen unexpectedly. Wearing a mobile personal alarm with fall detection capabilities ensures that help will be available as quickly as possible, especially when you yourself can't press the call button on your own.
Safeguard Yourself From Falls With Tunstall Fall Detection Pendants
As small as many fall detectors and personal alarms may be, they remain important tools that help safeguard the wearer in the event of falls and accidents. At Tunstall Healthcare, we offer various fall detectors and personal alarms that suit every need—whether you're a homebody or always on-the-go. With a variety of funding options and payment plans available, there's no reason not to gift yourself or a loved one with the peace of mind that comes with a personal fall detector pendant.
Contact us and enquire about our mobile care and fall detectors today.