Balancing care worker needs and client wellbeing
April 26, 2018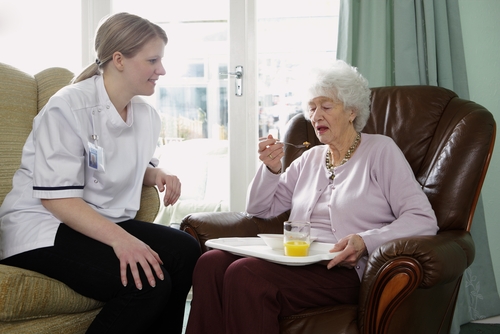 Formal assistance from a personal care worker makes a huge difference to the lives of many Australians. People living with disabilities, or those who need assistance due to age, may rely on a professional caregiver to support them in their day-to-day lives, whether that be by assisting in a few small tasks or helping with most of the day's activities.
With these workers making such an impact on the quality of life for many Australians, it's vital that employers and industry bodies do their best to ensure caregivers are supported too. Given the right assurance, caregivers can complete shifts, find assistance during emergencies and maintain their own wellbeing while helping clients in need.
The importance of formal care workers in Australia
Carer support contributes hugely to the quality of life and safety of clients.
In 2015, 2.4 million people in our country were living with significant enough disability to need support with daily activities, reports the Australian Bureau of Statistics. Over half (57.6 per cent) of said people received help from professional care workers, either from a private or government-funded organisation.
Care workers also provide support for our ageing population. In the same period, 1.2 million older people living in households (i.e. in private dwellings or self-care units of retirement villages), required assistance from a caregiver.
Professional care workers provide comprehensive assistance to their clients, but the most common activity for which formal support was required was health care. The ABS clarifies this as help with taking medications and administering injections, dressed wounds, using medical machinery and manipulating muscles and limbs.
After health care, household chores was the most common need for older people. Meanwhile, cognitive and emotional tasks were second-most-common for people living with disabilities, followed by basic communication.
These fundamental activities we may take for granted contribute hugely to the quality of life and safety of clients – so it's important they can rely on care workers to assist them.
Providing assurance to caregivers and clients
Tunstall's myCareTrack app provides a flexible solution for health care employers.
Given the importance of their role, it's vital that caregivers are available when needed. However, that's not always possible as emergencies in their own lives and other events may stop them from being able to attend or complete a shift. In situations like this, a contingency plan is paramount.
Tunstall's myCareTrack app provides a flexible solution for health care employers. Using the app, care workers can check in and out of shifts throughout the day, or directly contact Tunstall's 24-hour monitoring centre for assistance in emergencies. Not only can myCareTrack help to ensure the worker's safety using GPS location functionality and regular check-in times, it can also ensure clients remain attended to.
myCareTrack can be adapted to the practical needs of your organisation, staff and clients. One example of this is a Tunstall partner that uses the app to ensure that if a worker is unable to check in to their shift, another employee can be quickly alerted and dispatched to provide necessary care to the client. In some cases, this can help to avoid dire consequences for the client's wellbeing.
Tunstall can provide a tailored monitoring solution for your specific business requirements, providing a safer work environment for staff and clients alike. Get in touch with us today to find out more.