Meet Nurse Manager (Connected Health) Angela Durham
August 1, 2016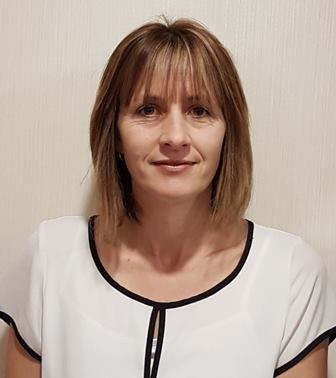 Meet Angela Durham, Tunstall's Nurse Manager (Connected Health), who is dedicated to growing Tunstall's connected health services.
As Nurse Manager (Connected Health) at Tunstall Healthcare, Angela leads the Connected Health Nursing team, responsible for the clinical triage services of Tunstall's connected health clients.
Angela also works closely with Tunstall's Project Management Office, contributing to the overall growth of the business through stakeholder engagement, business development, project implementation, training programs, and clinical governance.
We met with Angela to see what she most enjoys about her new role.
Thanks for meeting with us Angela. How are you enjoying your new role?
I am really enjoying my role here at Tunstall. I am finding that every day is different, with exciting new projects and challenges. Seeing the enthusiasm amongst the staff here and their willingness to go above and beyond for our clients is very motivating, and I'm grateful to be a part of such a compassionate team.
Why were you drawn to the Nurse Manager position at Tunstall?
The prospect of joining an organisation that is leading the way in connected health was very exciting to me. Having the opportunity to lead and expand Tunstall's Connected Health Nursing Team in this time of industry growth was the challenge and progression that I was that I was looking for.
What are you looking forward to most about your new role?
I am really looking forward to developing the Connected Health Nursing Team at Tunstall and seeing the projected growth within the connected health industry come to fruition. I'm already so thankful to be part of a team that delivers such a high standard of care to our clients, providing them with improved quality of life and the freedom to remain living at home.
Where were you working prior to joining Tunstall?
I began my nursing career in Auckland, New Zealand where I worked in general surgical and critical care. In 2000 I moved to the Bay of Plenty where I worked in emergency and intensive care units, and I have spent the last eight years working for the New Zealand Blood Service.
And finally, we hear you enjoy fitness and have a love of stand-up paddle boarding. Where do you love to paddle board the most, and do you have any funny stories from paddle boarding?
Living in Tauranga provides lots of great outdoor activities and I try to take advantage of them as much as possible. I love paddle boarding in the harbour – it's always beautiful – but occasionally a large boat will go past and it's a good test of my balance and how well my sunglasses float!  The Wairoa River is another lovely spot and on an evening paddle you can spot glow worms on the river banks. Every day I feel lucky to live in such a lovely place.
That sounds amazing! Thanks for sharing your experiences, Angela.