Fall management FAQs
April 29, 2015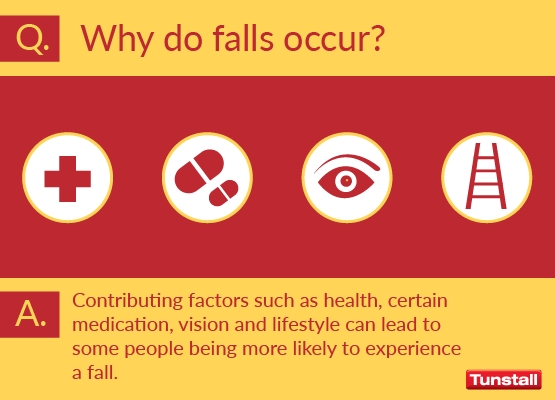 All of us will have a trip up from time to time. Whether it's an uneven or slippery surface, identifying hazards is an important part of maintaining a safe environment and preventing falls.
However, carers can take steps to manage potential falls for those who experience difficulty in getting back on their feet, or for whom a fall can put them at risk of greater injury.
Unlike other accidents, the cause of a fall in older people can often be identified, meaning that it is sometimes possible to predict and prevent some future incidences.
Why do falls occur?
According to the Queensland Government, each year one in four older people have a fall, with contributing factors such as health, certain medication, vision and lifestyle leading to some people being more likely to experience a fall.
Fall prevention can be aided by regular physical activity, supported by a healthy diet. With careful fall management and early detection, you can ensure that a client receives the necessary assistance as soon as possible.
How can falls be managed?
Part of the management process involves a system of unobtrusive telecare devices which monitor and assist to reduce the risk of falls 24 hours a day, 365 days a year.
Tunstall's home medical alarm can be connected to each of these telecare sensors, meaning that should one of these devices be triggered by a fall, the alarm unit will automatically contact the Tunstall monitoring centre.
A response operator will then immediately speak with the client to determine whether assistance is needed, or in the case of an emergency, contact an ambulance service.
Fall management can include the use of a personal medical alarm, as well as a fall detector, a PIR (motion detector), and bed and chair occupancy detectors.
To find out more, you can read our Falls Management Solutions Sheet.