NDIS – Accessing the support you need
March 28, 2018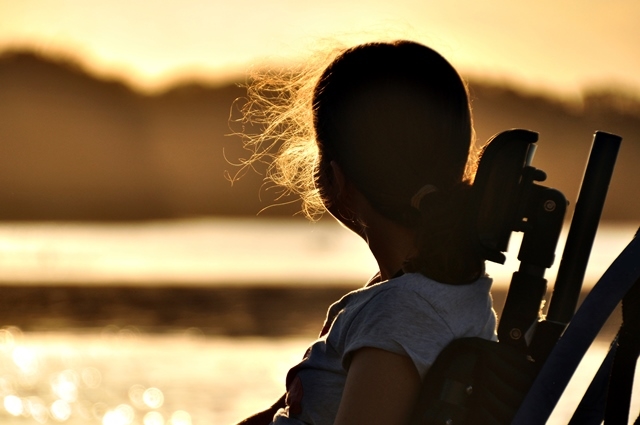 People living with a disability have the same right as other Australians to enjoy choice and control over their own lives. Unfortunately, that can be an especially difficult right to exercise when adequate support isn't available.
The National Disability Insurance Scheme (NDIS) is a new government approach to providing support for people with disabilities, their families and carers. The insurance-style approach seeks to invest in people with disabilities earlier in their lives to seek better outcomes. Under the NDIS, participants will be empowered to be confident consumers, connected to relevant services, supplied with individualised plans and granted funded supports. This includes the use of assistive technologies where appropriate.
How can I seek NDIS support?
In order to apply for the NDIS, participants must:
Have a permanent disability that significantly affects their ability to take part in everyday activities,
Be an Australian citizen or hold a permanent or Protected Special Category visa and,
Be aged less than 65 years old at the time of first entry to the NDIS.
The roll-out of the NDIS began in July 2016 and is happening in stages, meaning you or someone you care about with a severe disability may already be able to access support depending on state availability. At the time of writing, the availability of the NDIS across Australia is as follows:
Australian Capital Territory (ACT): NDIS is fully available to all eligible people in the ACT.
New South Wales (NSW): NDIS is fully available to all eligible people in NSW.
Northern Territory (NT): Currently, support is available in the East Arnhem, Barkly, Darwin Remote and Katherine regions of NT. Darwin Urban and Central Australia regions will have access to support as of July 1 2018, however participants can apply up to six months in advance.
Queensland (QLD): The Ipswich, Bundaberg, Mackay, Rockhampton, Toowoomba and Townsville regions currently have access to NDIS. Further regions will see the NDIS on July 1 2018, except for Caboolture/Strathpine and Maroochydore which will won't until January 1 2019.
South Australia (SA): Those 18 years and older have access unless they are in Western Adelaide and Adelaide Hills, where NDIS will be available from April 1 2018. All people meeting requirements younger than 18 years old are eligible across the state.
Tasmania (TAS): NDIS support is being rolled out according to age. People aged 4 to 34 years old currently have access, whereas those aged 0-3 or 35-49 will be included as of July 1 2018. Those between 49 and 65 will have access as of July 1 2019.
Victoria (VIC): The eastern quarter of Melbourne can currently access NDIS, while coverage will roll out gradually throughout the rest of the city. Wider VIC is already covered, except for Goulburn, Mallee and Outer Gippsland which will all see the NDIS on January 1 2019.
Western Australia (WA): Roll-out in WA will begin on July 1 2018, seeing completion in 2020.
Keep an eye out for when the NDIS is available in your area.
What kind of support can the NDIS offer me?
Tunstall Healthcare is now a registered NDIS provider.
Services available through the NDIS should serve to improve the independence and agency of Australians living with disabilities. These can include personal engagement, transport, workplace assistance, therapy, aids and specialised equipment.
Tunstall Healthcare is now a registered NDIS provider. As a global leader in assistive technologies, we will formulate individualised solutions for people with physical and cognitive disabilities. Our team has previously developed unintrusive assistance packages for people with physical conditions such as paraplegia, quadriplegia and amputated limbs. We have also worked to assist those with cerebral palsy, motor neuron disease, multiple sclerosis, Down syndrome and acquired brain injury. With our range of assistive technology and services, Tunstall Healthcare is ready and willing to help people with any disability.
One of our primary solutions is a tailored alarm and monitoring package. Our personal alarms can be installed in a client's home and activated via the main hub or a small wearable device. When triggered, immediate contact will be made with our 24-hour response centre, where an operator will communicate with the client to determine the right course of action. An easy-press adaptor is also available for those who may struggle with motor skills, or a fall detection pendant can be worn for automatic triggering in the case of a serious or hard fall.
As the NDIS rolls out across Australia, we'll continue to work with participants to develop solutions that meet their needs and help support their care and independence. Discover how we can help you develop a tailored support plan.