Tunstall pauses for a cause in the febfast challenge
February 17, 2017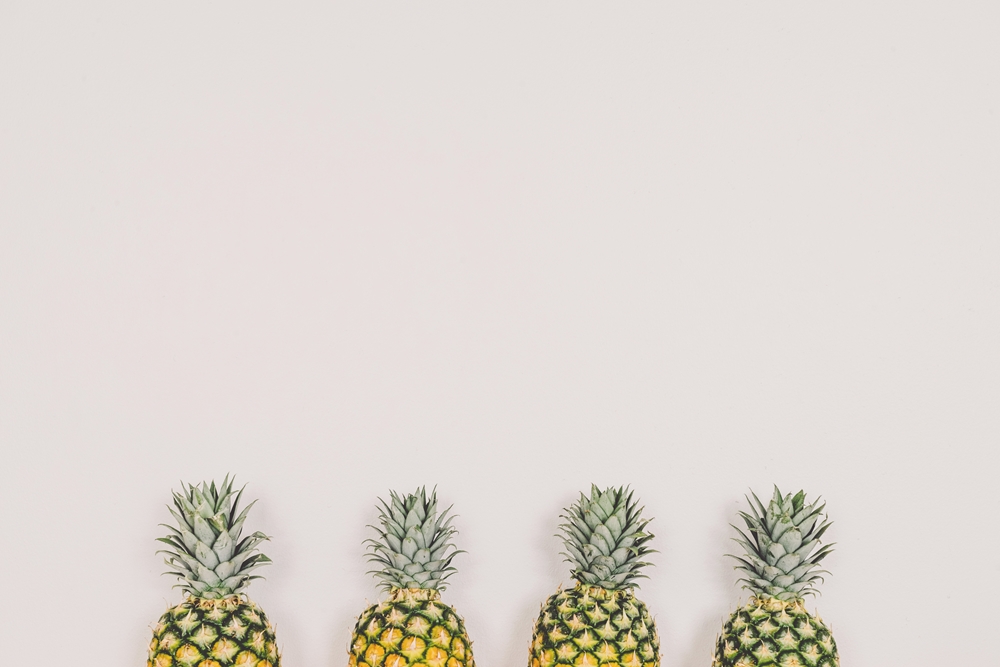 What do Tim Tams, wine and coffee have in common? For one, they're delicious. Yet, we also have to admit that indulging in their goodness isn't always the best for our bodies and long-term health. However, cutting out sugar, alcohol and caffeine can be harder than it sounds. Often, the motivation to push through the cravings and, in extreme cases, withdrawal symptoms, is very hard.
Now what if we told you there is a cause worth pausing the consumption of your vices? Let us talk about febfast and Tunstall's involvement in the initiative.
What is the febfast challenge?
Febfast is a national challenge that encourages Australians to pause drinking alcohol, eating sugar foods or change anything else in their life they would like to improve.
To help participants reap extra benefits and have support throughout the challenge, febfast has teamed up with businesses and ambassadors across Australia, including Reid Cycles, Genesis Fitness and Hello Fresh.
While the health aspect is a major part of the initiative, febfast is also a challenge aimed to raise funds for support of disadvantaged young people aged 12-25. Over the last 10 years, thousands of febfasters joined the challenge and have helped raise more than $8 million!
It's one thing to be proud of raising funds for support of these organisations, but another to understand how much of a positive impact this can have for those who have experienced abuse, neglect, or even international conflict.
Why support is important
It's important to show youth that you believe in them.
Each dollar febfasters raise while spending February without whatever health vice they choose goes towards support and advocacy services.
This means that since 2007, $8 million have gone towards the services of Youth Support and Advocacy Services (YSAS), The Link, Youth Drug and Alcohol Advice Service (YoDAA), Streelink Youth Health Service, Swan City Youth Service Inc., Brisbane Youth Service (BYS) and the Ted Noffs Foundation.
Andrew Bruune, CEO of YSAS, emphasises the importance of providing disadvantaged youth with encouragement and showing them that someone is there to help them grow beyond their current situation.
"A lot of our kids suffer from a poverty of expectation – people see them as just someone with too many problems, so they stop expecting much from them," he said. "But they need people around them to have hopes and dreams for them, to believe in them. And that's what our workers and our programs do – they show we believe in them and we're going to help them pursue and achieve their dreams."
Considering that youth can be particularly vulnerable to silent suffering, we believe the febfast movement is a cause worth supporting.
Tunstall is taking on the challenge
At Tunstall we have joined the challenge not only to raise funds for advocacy services, but also as part of a wider move towards better connected health and wellbeing within our workplace.
With 27 staff participating in febfast, we are taking action to pause from a wide range of vices – be it chocolate, fast food or coffee – and make healthier choices. While it's not an easy feat to give up the afternoon coffee for many, febfast helps participants get through the month with a lot of healthy recipes, guides and tips to make the journey that little bit easier.
"Giving up sugar was a little harder than I thought.  I didn't realise just how often I went to the sweet side of the street to have coffee and a cake,slice or scone with jam and cream," one of our Tunstall participants has pointed out. " Luckily, we have had Febfast recipes to make the change to sugar free alternatives. It has also made me eat more fruit with the natural sugars so another step in the right direction to a better lifestyle."
One key thing for our Tunstall febfasters this month is that we are making a positive change within our workplace to live more balanced. The fact that participants can indulge their taste buds with sugar-free Ferrero Rocher, date and muesli slice, blueberry piña coladas and mangorita mocktails is simply another extra motivator.
Supporting the team at Tunstall
Here at Tunstall, we're passionate about living healthier, happier lives and supporting disadvantaged youth who need someone to reach out a helping hand. We also know that every dollar we raise as a team goes towards giving those who have been dealt a bad set of cards in life the confidence to take charge of their success. So, get involved with febfast this February!
Help us reach our goal to provide disadvantaged youth with a better outlook for the future, all whilst being healthier ourselves. Donate to our Team Page today and see how we get one step closer to bringing vital support and advocacy youth services across the country!