How to install Tunstall's smoke detector
February 5, 2015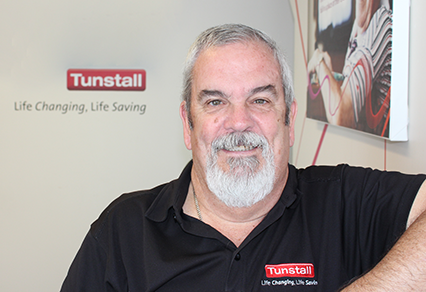 Our smoke alarm can be used in private homes or care facilities to help provide an extra layer of security for residents. When the alarm detects smoke it lets out a loud alert as well as activating a call to either an onsite carer or our 24-hour monitoring centre. This means immediate assistance can be provided to those who need it.
Installation procedure
Our smoke alarms can be connected via hard-wiring (by an electrician) or by using the radio output module, linking it to the medical alarm. Our wireless smoke alarm operates on a 9V lithium battery which can be replaced by the user, and should be checked regularly to ensure it's working. The detector has a life-span of about 10 years.
Start by taking note of the serial number and putting the smoke detector into position – there is more information on this in the operation and installation manual included with the detector. Next, take off the mounting bracket and put the battery into the smoke detector, taking care to insert it the right way up. Then use the screws supplied to mount the bracket to the ceiling in your chosen location, or opt for double-sided tape or Velcro if you prefer.
Once the bracket is securely mounted on the ceiling, affix the smoke detector. This will now need to be activated – do this by pressing the red button located on the alarm. You can then direct the Tunstall operator, alerted when you press the button, to program the smoke detector. Make sure you have the serial number on hand for this step. Once the programming is complete, test the smoke detector by holding down the 'Test' button for three seconds. If it has been installed correctly, the alarm should sound and trigger an alert. A Tunstall operator will respond, so advise them that you are testing out the new sensor.
– Warren Duce, Telehealthcare Consultant