Aiding lone workers safety
September 14, 2018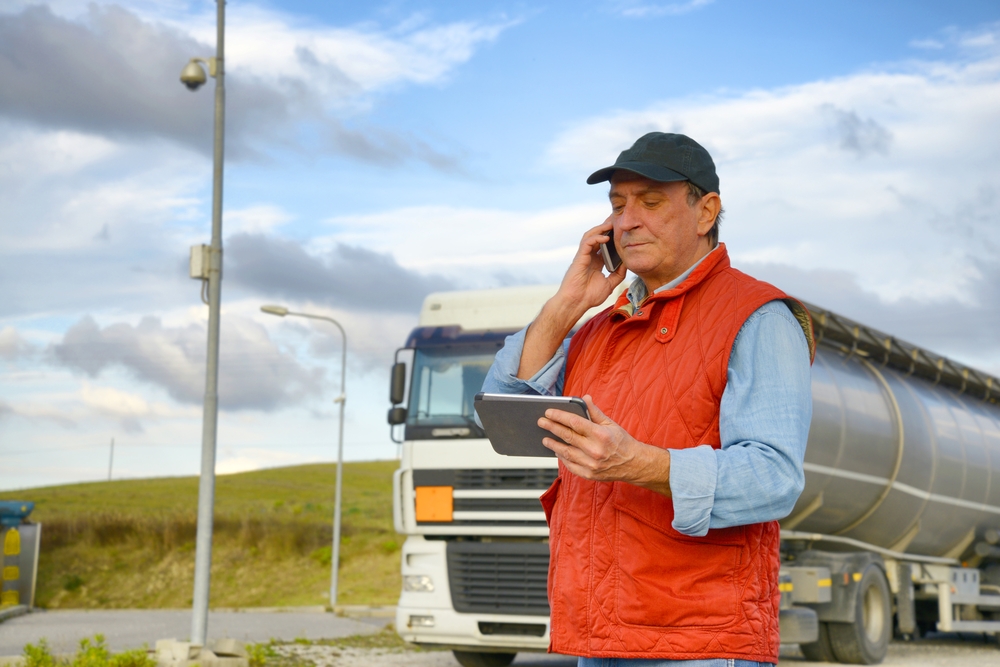 In 2016, 182 workers were fatally injured at work, according to findings presented by Safe Work Australia. For lone workers, this statistic is even more important. Without support or quick treatment, injuries that may not be usually extreme can become so. What are some of the ways to prevent this, and ensure lone workers are not alone when it comes to caring about their safety?
Who is a lone worker?
Anyone who works in isolation, or is located at a job site by themselves, is considered a lone worker. This can include people who work as home carers, taxi drivers, truck drivers, or gas station attendants. It also covers individuals whose isolation is caused by not working in a public or urban area, like agricultural workers, or conservation officers.
The different risks a lone worker faces
Though lone workers may face similar risks as others in the same position, these problems can be complicated and enhanced by the individual's isolation. Help is not immediately available should an injury occur, and the person isn't always able to call someone for assistance. This can cause the risk level associated to rise exponentially.
Not having someone else close to hand, or working without a team that can check up on you regularly, can impact a multitude of scenarios. With a physical health issue, such as a heart problem, being alone may mean not being able to make it to a hospital immediately. An increased level of violence can also be a problem for some lone workers such as security guards or taxi drivers. And for other employees where the workplace is full of hazards, such as a builder alone on site, a fall can turn fatal without someone there to help.
Physical risk isn't the only issue for lone workers either. Mental health can be a problem, too. The lack of contact and social support from co-workers can lead to frustration, a feeling of isolation, and stress. Stress affects the wellbeing of employees, as well as the company itself. One in five Australian employees said that they'd had time off work in the last 12 months due to feeling mentally unwell, a 2014 report by Beyondblue found.
Ways to aid lone worker safety
On top of your requirements to the government, what are a few easy ways to help increase the safety of individuals working alone? Among other solutions, connected care is a simple option to provide a better base of support.
A monitoring system
Connecting to a service that allows people working alone to be tracked and monitored can be an excellent way to keep in touch with employees. There are many apps that can provide this service now, but look to find one that connects to a 24/7 service to ensure continuous support.
For example, the myCare Track app is a system specifically designed to provide a safer working environment. Employees can check-in and out, their location picked up by GPS tracking, allowing someone to always know where they are. If for some reason an employee doesn't check-out, the system is programmed to notice and follow up on it.
Additionally, if a situation should occur, users are able to send out an emergency signal. This allows them to be tracked using their last known location. Having a network of support like this can leave lone workers feeling safer, and more relaxed, while at their jobs.
Activity reporting can be included in the monitoring system. Scheduled regular updates from lone workers create check-ins that both reassure the employer that everything is okay, and creates a feeling of support for the employee in knowing that they aren't completely alone. If at an appointed time the necessary check-in does not occur, an alert is raised and the individual is automatically contacted. Three unanswered calls will escalate the situation and further actions will be taken to ensure that the worker is okay and does not require assistance.
Fall detectors
For a worker located in a remote rural area, or a construction worker, the risk of a fall can be a very real and dangerous one. Having a fall detector hooked to a belt or worn around a wrist can help minimise this by giving the security that, should a fall happen, someone will be notified. With 14 per cent of workplace fatalities occurring from falls, according to Safe Work Australia, this support system could be the matter of life and death.
Falls make up 14 per cent of workplace fatalities, according to Safe Work Australia.
A fall can knock someone unconscious, or unable to contact help. Wearing a discreet intelligent fall monitor prevents the worry that a worker will be left stranded should a fall happen.
With so much technology available now, increasing lone worker safety doesn't need to be difficult. Choose systems that both monitor employees and provide a level of support that leaves lone workers feeling less isolated.
If you need assistance working out what technology is out there and what it can do for you, contact us at Tunstall Healthcare. We can let you know what solutions we have to help you.